Month: February 2016
Been a busy time. Work has been extra busy and been traveling. Took my KnowPed folding seat scooter with me and sometimes TSA separates me and gives me the extra going over that people using devices get. But one worker had me fold up the scooter and put it on the conveyor belt to run through the machine. I had never thought about trying that, but it worked! So after that I began folding it and running it through the scanner with my belt, shoes, laptop and 3 oz. liquids in a quart-sized Ziplock bag. Made things quicker.
I also ride my scooter right onto the escalator. As the stairs emerge it pushed the seat up into me, but because I am standing it fits just right and I stabilize with my legs. Then at the bottom I just roll off. Probably looks scary, I had someone tell me they had elevators, but it works great and is super easy.
Another great thing about my scooter is that it rolls just as easily backwards as it does forwards. I can easily go 10′ or more in reverse no problem. This thing is awesome.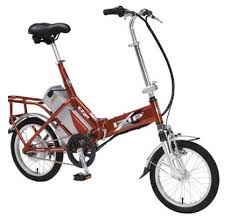 Need rear spokes for your iZip EZGO? They are HARD TO FIND and expensive when you do. I am selling 10 for $10 plus shipping. They are 94mm in length, 13g. The bike calls for 93mm for the left and 94mm for the right, so you can use these on both sides and just trim the length. My iZip breaks spokes on the back with the small 16″ tire, no suspension and a hub mounted motor. I trued my wheel using this excellent guide and I quit breaking them regularly. Now I break them occasionally. It took a long time to true the wheel, but I did it using simple tools.
iZip EZGO spokes. You need 'em, I got 'em.