Folding Bike On The Train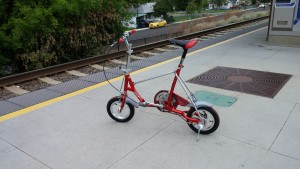 I often ride the train to get places. To get to the train station I ride a folding bicycle. It takes me about 10 minutes. Then I fold the bike up and get on the train. With the bike folded I can keep it with me in the seat, it's great. When I get to my stop, I can unfold the bike and ride farther still.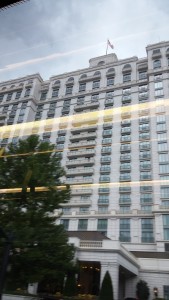 I took a ride the other day and snapped a few pictures out the window. This is mobility to me. The ability to go, to do, to get places.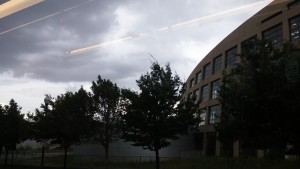 My folding bike is great. It has 12″ wheels and is a bit wild to ride, which to me makes it more fun. It is a one speed but is a pretty good gearing, I can ride most everywhere without much trouble and it actually goes pretty good. I have never seen another one exactly like it. It is a great ride, folds quickly and fits in the trunk. Super easy to transport. I have taken it with me on several RV trips and it allows me to ride wherever I go.