Eon Scooter Does Not Deliver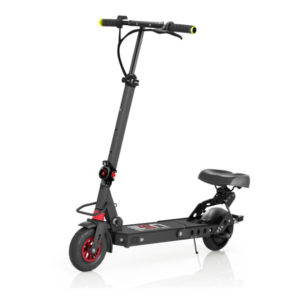 Back in October of 2016 I backed the Eon scooter through IndieGogo. Here are the bullet points:
The scooter is vapor-ware. Not a single scooter has been delivered, or even photographed since October 2016.
The Eon does not give refunds.
Eon manipulates its social media so that people cannot make negative comments and so that people will not see them.
Knowing what I know now, I will not back another crowdfunding product.
This scooter really looked promising with a fold-down seat, low weight and features like water resistance, turn signals and a headlight and taillight. As an idea, it's a great one. As a scooter, it's a bad one because it does not exist.
I finally got tired of the games and asked for a refund, which was refused. I then checked with my bank, who after investigating found the could not get my money back because I used PayPal and they did it as an ACH transaction. PayPal won't give your money back after 180 days, which it has taken longer than to realize Eon is not delivering. That leaves me with no product and no money, and it was no small amount.
Some day Eon may deliver scooters, who knows. But right now it looks like the campaign is starting to implode. If you are interested in finding out more information about Eon you can check out their website, but it points directly at the IndieGogo campaign. If you want to know about the problems that are going on, this website has a thread from Eon's ardent critics.
The short answer to a long story, Eon does not deliver.
#eonscooter