Category: 3 Wheeled Scooter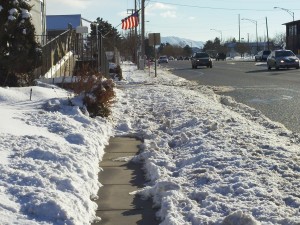 Take it easy. It has been a while since I posted last, got caught up in the holidays. It is the busy time of year for my work as well. As this new year begins I hope it is a good one for us all.
I have been riding regularly. Most of it has been on my Lyric eBikeboard scooter, but have also been taking a quick ride on the tandem bike here and there with my beautiful wife. I don't know what it is, but that bike is fun.
It has been snowing where I live and that makes scootering — treacherous. I've said it before and I will say it again, people are not serious about anything other than cars for transportation. The roads are plowed quickly here, but the sidewalks… forget about it.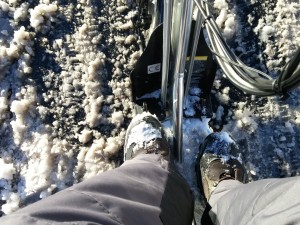 The sidewalks are the roads for everything other than cars and no entity maintains them. Private property owners should clear their walks, but that is hit and miss. I get that you don't want to shovel the snow from your walks, but the collective "we" of our community needs you to. I know people are busy and have jobs and shoveling snow isn't always a priority. But whenever I hear politicians or people who don't ride talking about how important riding is, I can't help but laugh.
Snow riding is off-road riding. It can be very dangerous with the rough terrain of ice and snow, you never know what is under what you see. My Lyric eBikeboard was designed to handle off-road riding and in the winter it really comes in handy. My scooter is super rugged, and the aluminum construction really helps with all the wet that comes at it from the snow. I let some air out of the front tire to get some more traction. It's a wild ride, and in some ways it is fun, just like the unpredictable nature of off-road riding. Just very treacherous, freezing off-roading.